How we evaluated Employee Monitoring Software for top 10 best rating
Our team has tested software solutions of 10 key players on computer surveillance software market, installing them on virtual machines. When ranking these solutions, we took into account their price, employee monitoring features, work-time recording tools, as well as their provisions for information security enhancement.
This rating reflects our subjective opinion. When choosing best solutions for your business, we recommend taking into account the actual tasks you need to solve.
The best Employee Monitoring Software would be different for different businesses depending on the line of business and its specific tasks. Before choosing a particular monitoring soft, it is important to come up with clear understanding what monitoring options your company needs.
We included some of the most popular Employee Monitoring Software into our rating. All data is presented in the comparative table of their features with a brief description of each program.
We reviewed the following 10 employee monitoring apps: Kickidler, ActivTrak, Desktime Pro, Hubstaff, StaffCop Enterprise, Time Doctor, Teramind, Veriato 360, iMonitor EAM and Activity Monitor. The programs that we tested vary from simple time-trackers with some additional monitoring options to full-scale computer surveillance software.
For example, Hubstaff and Time Doctor are basically tools for work-time tracking of remote staff and freelancers, with an option to make per-hour payments via built-in payment systems, such as PayPal. Teramind and Kickidler are programs designed for total surveillance over employees with real time computer monitoring option and screen video recording tool.
What Is Employee Monitoring Software?
Employee Monitoring Software is a tool that monitors almost all user activity at the computer and then transmits these data in the form of graphics and reports to system administrator or to employer. Using such software, you can track almost everything: the programs used, the files transferred, the websites visited, the keys pressed, and the chats opened in social networks and instant messengers.
Some software presented in our rating have an option of real time screen monitoring with simultaneous screen actions video recording or periodically taking screenshots.
Many Employee Monitoring Software in our rating can analyze employee productivity during work hours. The administrator can sort websites and applications into productive and non-productive ones, and put users into groups depending on their work duties.
The same website can be useful for work performance for some employees and non-productive for others. For example, such resources as Facebook, YouTube, Tweeter or Reddit are the main work tools for an SMM manager, whereas for a sales manager they are completely unproductive.
Time tracking reports, user activity and productivity data is stored in the form of various reports in the database and is available for further analysis in the web interface. For the convenience of users, the majority of the programs offer an option of e-mail reporting.
The rise of employee monitoring programs on the market was also caused by the increasing number of insider threats. Confidential information leaks, such as, for example, having client base stolen from CRM, can bring critical consequences for business. At the same time, unauthorized misuse of the company's resources such as cryptocurrency mining, for instance, leads to serious losses.
How does Employee Monitoring Software work?
Operation principle of all monitoring software is practically the same. An agent program is installed onto the employee's computer. It collects data and transfers it to the server. You can then review these data in the form of graphics via web interface or desktop application on the computer of the person in charge of employee monitoring.
When choosing Employee Monitoring Software, it is important to pay attention to server hosting options: On Premise or Cloud Hosted.
On Premise is the most common server hosting option offered by the majority of Employee Monitoring Software. You install the program on your own server and the data collected will be stored there as well. It ensures that the data is stored locally and it will be quite hard to get unauthorized access to it from outside. However, its installation requires some IT competence and take more time. For instance, for Veriato 360 installation you will need to review system requirements more thoroughly.
Hubstaff and Time Doctor offer only Cloud Hosted option for server hosting, which is not suitable for some companies. On the other hand, it is easier to manage cloud-based solutions and you can install them faster than run a local server deployment.
Employee Monitoring Software features
Desktop monitoring
One of the main ways to monitor the user's activity is to track desktop actions in real time. It can be done in 2 different ways: admin sees everything that the user sees and does on the computer in real time, or later watches screen activity video playback (History Playback) or screenshots saved. For example, such software as Kickidler and Teramind can playback history of screen actions. Moreover, Kickidler has a filter for searching history by a particular app or website.
Internet tracking
Internet is a serious means of confidential data leaks, so most user monitoring programs have internet usage monitoring options:
Website monitoring software detects when employees are idle for no reason or busy with personal stuff and tracks their web search requests. These programs record websites url, headings of visited pages, time and duration of visits. Some monitoring systems even implement real time website tracking option.
Social networks. In addition to being number one work-time killers, they are a possible means of confidential data leaks.
Instant messaging. To prevent data leak or prove that it took place, messages sent via the most popular IM-protocols and instant messengers are intercepted and stored.
E-mail monitoring. Oftentimes, data leaks are performed via e-mails, therefore it is vital to monitor employee e-mail correspondence, for the purpose of which monitoring systems log all e-mail messages of the employees. In the majority of the cases they implement it by intercepting messages at local e-mail client, but it is also possible to intercept messages sent via web client.
Major local actions of the user are also under monitoring:
Keyboard monitoring. The program records all the pressed keys, including system keys (CTRL, SHIFT, ALT). What is more, monitoring programs may also record the name of the window the input was made in, layout language, etc. It allows to monitor confidential data use or to restore forgotten passwords. Programs that only log keystrokes are known as keyloggers.
Clipboard. The program logs everything that was copied to the clipboard. It prevents data loss and detects any disclosures of confidential data.
Logging file activities: any copying, deleting, or editing files are recorded, together with the name of the program through which the action is performed. This way you can find out which files an employee worked with and detect the source of virus attacks.
USB access monitoring. Removable usb-drives pose a serious threat to information security. Some computer surveillance software provide for blocking access to all devices, devices filtering and usb-device usage logging. It is a great tool for data leak protection and fighting off virus attacks onto working computers. With access authorized, everything copied to removable drive is also stored elsewhere and can be used for investigation of company policy violations.
File printing. Printer can also be a source of confidential data leaks. One only need to print out an important paper and thus get away with it. Therefore, many software solutions for employee tracking log printed file names, time and date of printing.
Productivity and efficiency of the employee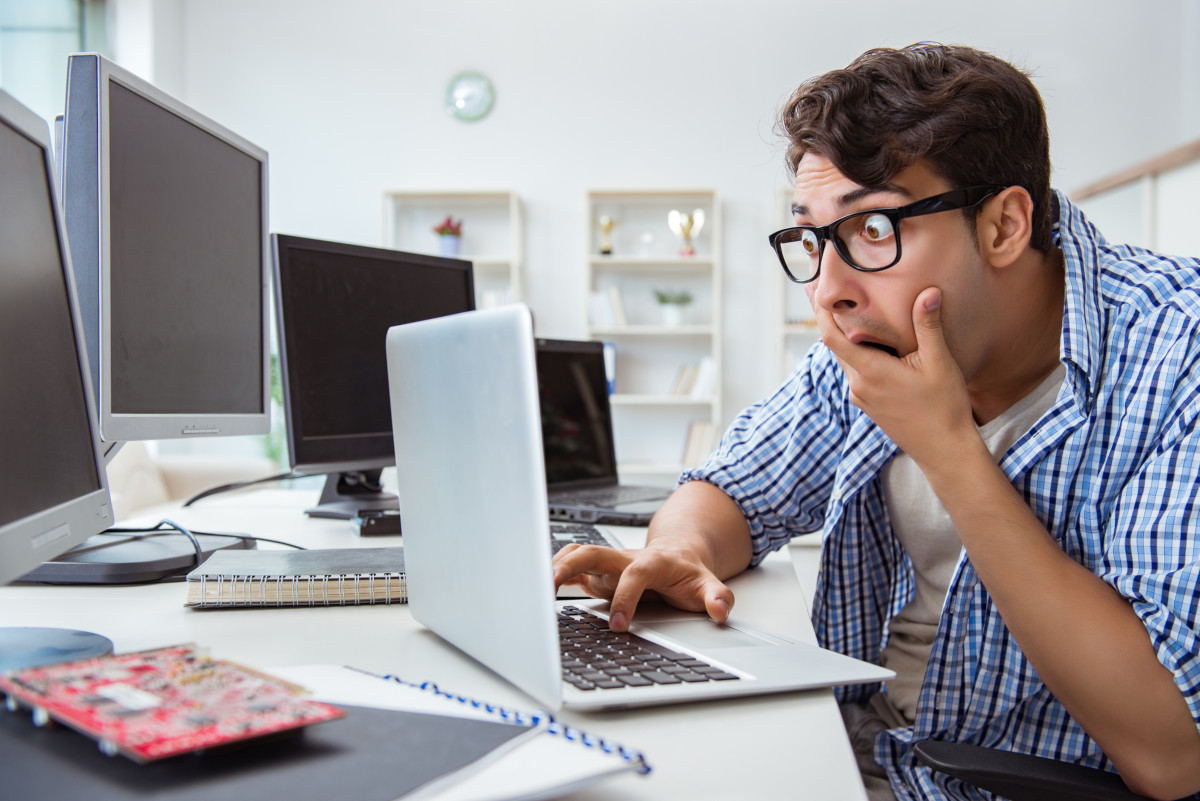 In Big Data era, many companies analyze employee productivity at different times of day or different days of the week, in order to tailor their business process in accordance with employee behavior patterns. For example, when employees are least productive, you can appoint meetings or other corporate events, while in the most productive period it's better to not distract employees from work. You can optimize business workflow using analytical tools and employee monitoring reports.
With software like Kickidler or Teramind, you can configure productivity parameters for websites and programs that employees engage for work.
Timesheets
Tracking employee log-ins, recording clock-in and clock-out time, as well as lunch breaks, smoke breaks, etc. Timesheet is one of the main tools of any employee monitoring system.
Remote Desktop Control
Remote access option provides connection to employee computer via Internet from anywhere in the world and allows monitoring employee desktop activity in real time.
Besides screen monitoring, such monitoring programs allow you to control a remote computer as if you were literally sitting at this computer.
Pricing
Many software development companies set fixed price for their products at their websites. Some companies sell their products starting with single-user licenses and up to multi-user licenses, and some companies put the minimum number of licenses for purchase. This way, the annual subscription for Kickidler single-user license starts from $ 45, while Teramind offers the minimum package of 5-users license costing $ 750 per year. If you have a huge number of employees, we recommend to clarify the price directly with the provider company.
To get the best price, pay attention to the following points:
Volume discounts: many companies will give you a discount if you purchase directly from them and buy a bigger number of licenses.
Discount for long-term subscription: sometimes it's better to opt for long-term subscription and thus get price reduced.
Promo codes: You can enter a discount promo code when registering account at some companies. Contact the company directly, perhaps they have any special offers at the time being.
Discounts for educational institutions: Some companies provide extra discounts for non-profit and educational organizations.